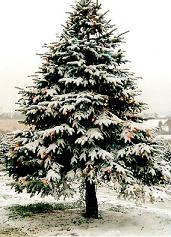 What: QUAFF Holiday Party!
When:December 8, 2012
Where: Marina Village1936 Quivira Way, San Diego, 6PM – Captain's Room.
What to bring:
1. If your last name falls between A and L, please bring a salad or side dish.
2. If your last name falls between M and P, please bring a dessert.
3. If your last name falls between Q and Z, please bring an appetizer, such as crackers & cheese, chips & salsa, or chips & dip.
We are again going to set up the QUAFF bar.  We need you to bring your homebrewed beer!  Hopefully, most of you have already brewed a beer for the party.  We plan to serve beer on all 20 taps, so WE NEED YOUR KEGS.  Please let Mike Sangiorgi know of-list at mikesangiorgi@gmail.com what you plan to bring.  He will be compiling a list of all the beers we expect to be pouring.
If you don't keg your beer, it's no problem.  Just bring your bottled homebrew to share at the party.  Growlers are also welcome.  For those of you who don't have any home brewed beer, a couple of large bottles (22 oz. or 750 ml.) of specialty beer would be appropriate.  Please keep in mind that QUAFF is not supplying beer.  We are expecting our members to supply the beer (or mead and cider).  We need everyone to participate!
The event will be a potluck dinner with the club supplying the meat.  In addition, the club will provide wine, soda, plates and utensils.  Members are asked to bring their own special side dishes, or appetizers, salads and desserts, along with proper serving utensils.  Please contact Bix horace.bixby@gmail.com if you have something you'd like to cook up.  QUAFF is reimbursing for the cost of meat (only) for this event.
Also bring a fun and festive mood and enjoy the good times and better beer!
Cheers!
-note, most of this was ripped from Chuck's email-