Founded over 30 years ago,QUAFF is a group of adults dedicated to the enjoyment and promotion of homebrewing and evaluation of beer, mead and cider in the greater San Diego area. We share knowledge, methods, new brew pub and microbrewery discoveries, and good homebrew at monthly meetings and special events.
The club sponsors the America's Finest City Homebrew Competition, an annual AHA-sanctioned competition open to any and all homebrewers. The club also provides formal evaluation of our members' entries during Club Only Competitions [COCs] for particular BJCP styles; the points earned during COCs are used to determine the QUAFF Homebrewer of the Year and Rising Star awards.
We are also involved in the national Beer Judge Certification Program (BJCP) activities, and sponsor beer judge study groups and qualifying exams. Many of the local homebrew supply shops offer discounts to QUAFF members.
If you like beer, mead and/or cider, want to know beer styles better, brew your own beer, or are just curious as to what it takes to make your own beer, mead, and/or cider, QUAFF meetings are the place for you to come to get your questions answered.
We meet the 4th Tuesday of each month. Dues are $30 per year (they can be payed by using the paypal link on the front page, or the link on the right).
Guests are always Welcome. 🙂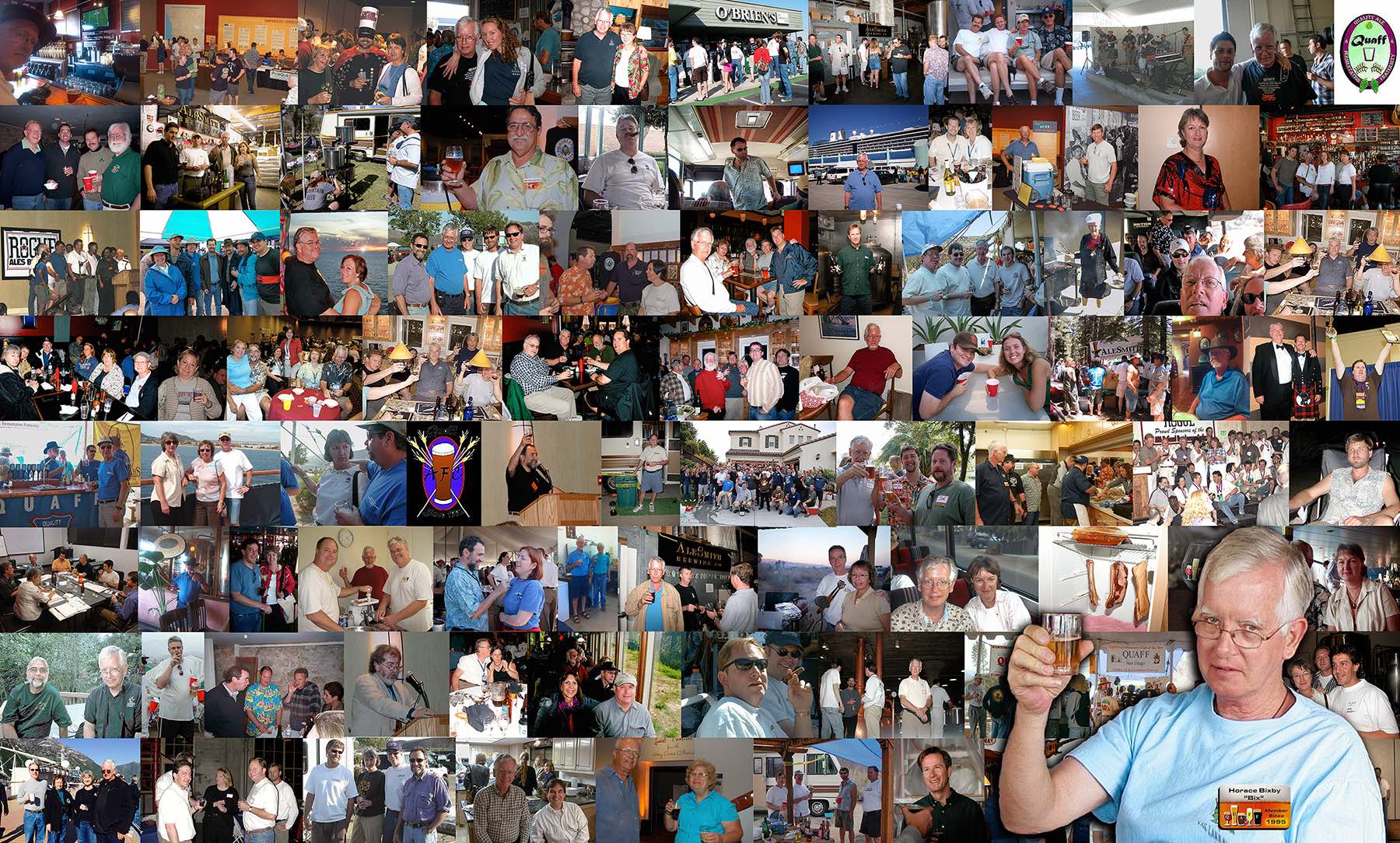 For Full Size image click here