Quality Ale and Fermentation Fraternity (QUAFF)
#cheers4sarah Benefit Beer Set for March 10th Release
QUAFF & Indian Joe Brewing are proud to announce that the benefit beer #cheers4sarah Session IPA is set for a countywide release Saturday, March 10th 2018. San Diegans from all over will have the opportunity to head out to one of the numerous locations listed below, where #cheers4sarah is being served. By ordering a pint, snapping a photo, checking in on social media & tagging it with #cheers4sarah, you'll join a huge community movement. A movement that has come together to show love & support to our brave little 9-year-old cancer warrior Sarah.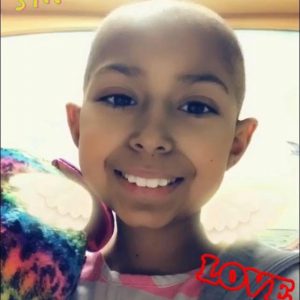 After receiving the news in October that one of our members, Miguel Loza Brown's daughter was stricken with Stage III Large B Cell Lymphoma, QUAFF hatched a plan. Having won National Homebrew Club of the Year in 2017, QUAFF also won a year's supply of grain. With donations of additional ingredients pouring in from The Lost Abbey, Green Flash, Savagewood Brewing, BSG, & Indian Joe Brewing, QUAFF approached Indian Joe Brewing with a request to use their facilities to brew a benefit beer to help Sarah's family with medical expenses. As Sarah continues to receive extensive chemotherapy at Rady Children's Hospital, QUAFF & Indian Joe Brewing has gone to work on a beer that we're confident everyone will love.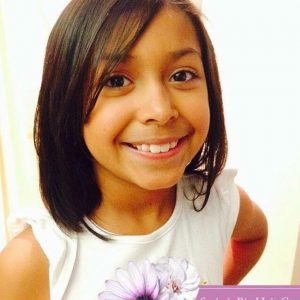 #cheers4sarah Session IPA was brewed using some of the best malts available as well as many of the more "glamorous" hops: Amarillo, Mosaic, Citra, & Centennial. We designed the recipe to be lower on bitterness than standard IPAs. You'll find this beer full of citrus, mango, & orange flavors, with a profile closer to a New England IPA (we still love clear beer, so we didn't go hazy crazy). This beer will appeal to IPA fans as well as those who love New England IPAs. With an ABV around 4.5%, you'll be able to enjoy a couple pints (more if you Uber or Lyft). So, come on out & raise a pint as San Diego County says #cheers4sarah!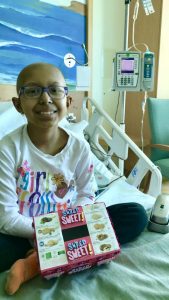 Sarah's Miracle (links):
Sponsors (links):
#cheers4sarah can be enjoyed Saturday, March 10th at the following locations countywide:
Indian Joe Brewing 2123 Industrial Ct. Vista, CA 92081
Notorious Burgers Carlsbad – 6955 El Camino Real Suite 107 Ca, CA 92008
Next Door Craft Beer & Winebar – 7235 El Cajon Blvd San, CA 92115
Hoboken Pizza & Beer Joint – 1459 Garnet Ave San, CA 92109
Brazil by the Bay – 3676 Kurtz St. San, CA 92110
The Ugly Dog Pub – 6344 El Cajon Blvd. San, CA 92115
Draft Republic – La Jolla – 4282 Esplanade Ct. San, CA 92122
Draft Republic – Carlsbad – 5958 Avenida Encinas Ca, CA 92008
Cocina Del Charro San Marcos – 1020 W San Marcos Blvd. #50 San , CA 92078
Monkey Paw Brewing – 805 16th Street, San, CA 92101
Whisknladle Bistro & Bar – 1044 Wall St. La, CA 92037
Catania Italian Restaurant – 7863 Girard Ave #301 La, CA 92037
Old California Mining Co. – 1020 W. San Marcos Blvd. #118 San Marcos, CA 92078
Phileas Foggs Bar & Restaurant – 11385 Poway Road San Diego, CA 92128
Bella Vista Social Club & Caffe – 2880 Torrey Pines Scenic Dr. La Jolla, CA 92037
Provisions Market – 143 N Glassel Street Orange CA 92866