Alesmith Brewing Co.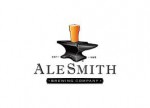 Business Name:
Alesmith Brewing Co.
Long Business Description:
Forged in 1995, AleSmith is an artisan microbrewery that specializes in handcrafted ales in a variety of styles. Deeply rooted in the amateur and craft brewing communities, AleSmith ales have continued to garner national and international awards and acclaim, as well as a loyal and rabid following among beer enthusiasts. Current QUAFF members receive a 10% discount on Mondays.
AleSmith Brewing Company
9990 AleSmith Ct. (formerly Empire St.)
San Diego, CA 92126
Tasting Room Hours:
Monday – Saturday: 11am – 10pm
Sunday: 11am – 9pm
QUAFF Members: Peter Zien, Skip Virgilio, Anthony Chen, Bill Batten, Bryan Crecely, Ted Newcomb & Todd Fitzsimmons