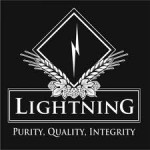 Long Business Description
In addition to our unique styles, all of our beers are naturally carbonated for a smooth, creamy drinkability. All of our unique flavors are naturally produced by grain, hops, yeast, water, and fermentation methods; we do not use any additives in our beer.
Take a look around, get to know us, or check out our operations to see how we utilize the scientific method to hone our craft.
TASTERS AND GROWLER FILLS ARE OPEN TO THE PUBLIC AT THE FOLLOWING HOURS:
Friday 1:30-5:30
Saturday 1:00-5:00
Please note: Tasters cost $1 each or $5 for 6. Please do not bring more than 6 people in your party - our tasting area is rather small and we cannot accomodate large groups!
QUAFF Member: Jim Crute (Founder)