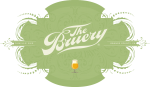 Long Business Description
The Bruery is a boutique craft brewery located in Orange County, CA specializing in barrel aged and experimental ales. Founded as a small, friend & family run business in 2008, The Bruery takes it's unique moniker from founder Patrick Rue's family surname.
Patrick picked up homebrewing as a hobby, later to become an obsession, as a distraction to the banality of law school. Soon he was winning numerous awards for his beers and driving his wife, Rachel, mad with the messes that he would leave on the kitchen stove. Upon finishing school, he took it upon himself to draw up a business plan rather than study for the California Bar exam – a risky endeavor that shows through still today in the creative, genre-tilting beers that The Bruery prides itself on.
QUAFF MEMBER: Patrick Rue